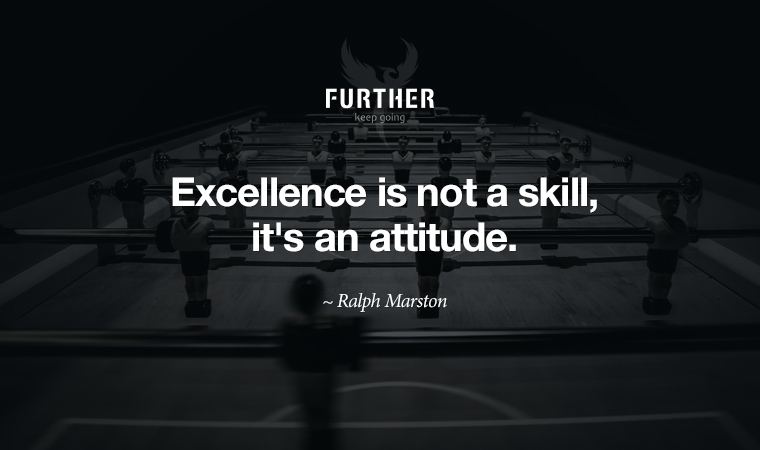 Hey there, good to see you! Lots of good stuff this week to help with your own personal pursuit of excellence, including:
How to make healthy eating simple and effective
The mainstreaming of quitting your job and traveling
Methods for taking control of your finances
The perfect day of the week to skip work
Why the meaning of life is life itself.
Those plus five more resources for living your best life. I'll see you again next week!
Keep going-
further:
sponsor
Earn 50,000 bonus points with a new Chase Sapphire Preferred card. Use points for free airfare, hotels, and more, plus earn 2x points on travel and dining. Get the details and apply here.
further:
top ten
Simple Sustenance
What to eat, when to eat it … it's all so complicated. Here are 10 simple strategies for designing your environment to eat healthy without thinking and spend more of your time and energy on doing something awesome.
How to Eat Healthy Without Thinking, Backed by Science
The Goop News
Once again, some people are taking their belief in a good thing too far — in this case, wellness. Apparently facts don't matter if Gwyneth says so, and the belief in healthy lifestyle pseudo-science is part of a larger trend of "wellness worship."
How Did Wellness Become Our New Religion?
Quitters Win
Not the type of article you'd necessarily expect from a sober publication like Bloomberg, but here it is. Experts say career-obsessed workers need more breaks — and financial firms are here to help.
Why It's Time to Quit Your Job, Travel the World
Financial Focus
If you feel stuck in your situation or that you simply cannot get ahead no matter what you do, you need to make some changes to the way that you handle your finances. These challenges vary in length but can make a big difference in how successful you are in handling your finances over the year.
20 Challenges You Can Take to Change Your Financial Picture
Hump Day Hurray!
Thinking about taking a "summer Friday" to go to the beach, take a hike, or just sprawl on the couch reading and drinking iced coffee? Do it on a Wednesday instead.
For Maximum Recharge, Take a Wednesday Off
Study for the Test
One of the best ways to learn something new is to practice remembering it. There's a growing body of research behind this approach — psychologists call it the 'testing effect'.
Scientists Say This Strategy Can Help You Learn Anything Fast
5-Hour Erudition
The 5-hour rule means dedicating at least five hours per week to deliberate learning. The goal is to become a polymath — someone who becomes competent in at least three diverse domains and integrates them into a skill set that puts them in the top 1% of their field.
The Founders Of The World's Five Largest Companies All Follow The 5-Hour Rule
Emotion Motion
According to a recent study, people who make instinct-based moral judgments are perceived by their peers to be more moral and more trustworthy than those who rely on reasoning alone. Researchers argue that emotional expression functions as a signal to others that you've incorporated feelings into your moral decision.
To Persuade Someone, Look Emotional
Listicle Love
The use of "insanely productive" in the headline is puzzling, but given that I knew this piece is by my friend Ryan Holiday, it got the click. And it's really useful productivity advice that will help you get more done, and also help you get more done in a healthy, effective, and balanced way. So actually, not insane.
33 Ways To Be An Insanely Productive, Happy, And Balanced Person
Meaningful Life
"In our highest and clearest states of being, we perceive a meaning that we sense is always there — and that somehow we previously missed. When our awareness intensifies, and our senses open up, there's a sense of returning home, back to meaning."
The Meaning of Life May Be Life Itself
further:
sharing
Please use the social media buttons below to share this issue of Further. Thank you!