No, the headline is not a misremembering of that famous line from The Terminator.
Instead, it's about a new study that adds to the mountains of existing research about the longevity benefits of exercise. If you want to live longer — and more importantly, better — you need to get moving, even if it's just a little.
If almost all of us started walking for an extra 10 minutes a day, we could, collectively, prevent more than 111,000 deaths every year, according to an enlightening new study of movement and mortality.
While the study suggests that everyone can benefit from 10 extra minutes, it stands to reason that this would help sedentary people the most. That likely doesn't describe most Further readers, so what's the next level?
We've all heard about the 10,000 steps rule, which turned out to be a random number from a Japanese marketing campaign. So researchers decided to test the idea of moving more to live longer using rigorous statistical techniques.
The conclusion: at about 7,500 steps per day, the risk of death was about 40% lower than for the least active group. Above 7,500 steps, there was not a clear additional benefit.
Remember, that step count includes your normal activities that involve moving around on your feet. But let's say you commit to walking three miles a day, which can be accomplished with a 30-minute dog walk in the morning, and a 30-minute stroll in evening.
Where do we go from there? Fortunately, it's not about lengthening the amount of time we move. It's about increasing intensity, which allows us to reduce the total time we spend exercising by a lot.
Look, increasing longevity is all well and good. But it's not about adding years to your life so much as adding more life to your years. And beyond the basic physical abilities you may take for granted today, the conversation around exercise has shifted to mental and emotional well being.
Move to live longer, sure. But moving to thrive … that's what should be driving you to get going and keep going.
A Little Extra Exercise Daily Could Be a Lifesaver (Newser)
Walking Just 10 Minutes a Day May Lead to a Longer Life (New York Times)
Keep going-
P.S. If you're looking for smart fitness advice for whatever level you're currently at, claim your spot for our free Further fitness presentation by Krista Stryker of 12-Minute Athlete. If you can't make it live, registrants will get the recording afterwards.
Food On the Brain
For years research on healthy eating has focused primarily on physical health and the link between diet, weight, and chronic disease. But the emerging field of nutritional psychiatry studies how foods can make us feel. The connection between the stomach and the brain is strong.
The Best Brain Foods You're Not Eating (New York Times)
Cleansing Power
The array of so-called health cures that claim to purify your system, cleanse your aura, and just generally give you healthier vibes can be as dizzying as your desire not to get off the couch. But do any of these viral "cleanse" tactics actually help your body?
The Truth About Oil Pulling, Apple Cider Vinegar, and Other Trendy Cleanses (Popular Science)
Sleeping In Shifts
Biphasic (or two-phase) sleep is gaining popularity as a way to deal with the pain of waking up in the middle of the night. Proponents point out that this is the way many people slept in pre-industrial times. But there's no evidence that sleep was universally segmented back then, and there is also little evidence that segmented sleep is better.
Can Medieval Sleeping Habits Fix America's Insomnia? (The Atlantic)
Embracing Regret
Dan Pink's new book The Power of Regret was released yesterday, and the premise is counterintuitve. Fact is, we're hard-wired to focus on our mistakes. Rather than deny them, though, we can lift ourselves up by seeing them in a new light.
The Positive Power of Regret: How Thinking Negatively Can Actually Help Us (The Times)
How to Cultivate Unshakable Confidence
By Trudi Roth
Recently on a popular podcast for women over 40, one of the hosts, Jenn Romolini, said something that's stuck with me:
I don't think that confidence is fixed. I think it comes and goes… you can't count on it.
This resonated because, more and more, I'm noticing things I've always been good at aren't enough to help me feel confident in new situations. (As Marshall Goldsmith once noted, "What got you here won't get you there.") Add a dash of ageism (either society- or self-induced, or both), and your self-esteem can plummet.
Researchers call this the "bell curve of confidence," which peaks early in midlife but tapers off as you roll through your 50s and head towards your 60s. This is why it's critical to remember that confidence isn't a skill you learn but an emotion you manage. The trick is believing you're capable of handling your insecurities.
Assure Thing
Whether you're experiencing full-blown imposter syndrome or simply feeling off your game, experts agree that shifting your mindset is the starting point. Begin by noticing what's bringing you down, be it a socially induced case of "compare and despair," a critical person in your life (i.e., partner, colleague, "friend"), or your own unrealistic expectations.
From there, inventory your achievements. Go as far back as when you learned to walk or ride a bike all the way to doing something you never dreamed possible. The idea isn't about focusing on the accomplishments themselves but recognizing you can achieve success despite setbacks.
It's not that we didn't make mistakes or didn't fall down while trying and learning. We most likely did. The point is that we progressed and that nothing—neither the good things nor the bad—lasted forever.
With a more realistic view of your abilities and the root causes of your insecurities, you can feel more assured and secure in moving forward.
Confidence Boosters
In addition to personal inventory work, there are a few science-backed techniques to bolster your confidence:
Stand tall: Your body language can change your circumstances, according to social psychologist Amy Cuddy. Striking a "power pose," where you stretch your body to take up more space, can give you an instant shot of confidence.
No yourself: Take your power back by saying no to doom scrolling and engaging in activities that sap your confidence, and yes to things that make you feel potent and capable.
Don't believe the hype: Your brain loves telling you stories to keep you "safe" and small. Give that inner critic a rest with a daily dose of meditation.
Ultimately, your ability to regain your confidence is counterintuitive: all you've got to do is have faith that you have what it takes to turn things around.
Losing Confidence in What You Do? 4 Steps to Regain Confidence (Lifehack)
further: flashback
Cyndi Lauper – Time After Time
She's So Unusual, 1983
Cyndi Lauper first charmed us with her upbeat, quirky debut single Girls Just Want to Have Fun. But it was the second release off of
She's So Unusual
—
Time After Time
— that critics regard as one of the greatest love songs ever written. (YouTube)
further: sharing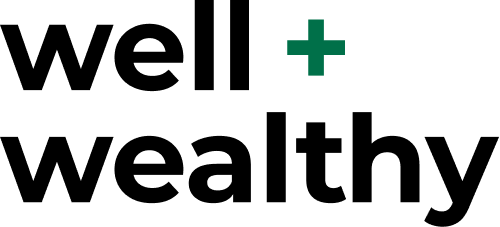 Further subscribers
earn $MOVE coin
by sharing Further with friends to gain access to our exclusive membership community Well + Wealthy (coming early 2022). Get your own free weekly dose of
health, wealth, travel, and happiness advice here
, and get all the details on our referral program.
Thank you for sharing Further!