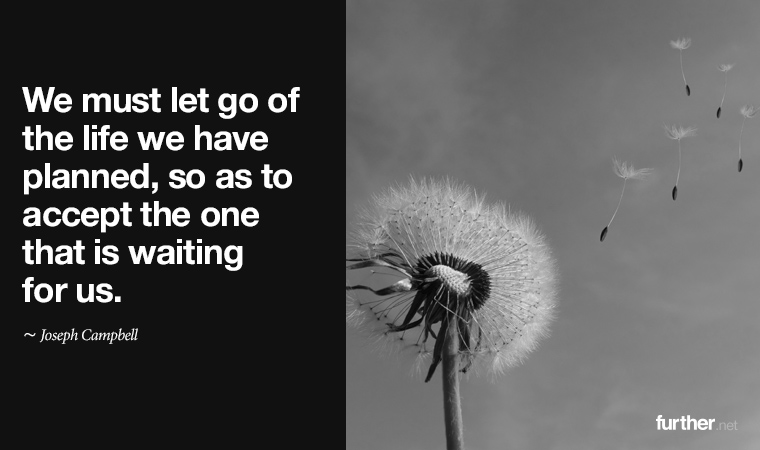 Hey there, how's it going? Fantastically, I hope.
Hectic week of travel and endless meetings, so I'll keep the intro short this week. I'm currently exploring some interesting books for the coming issues, so look forward to the full Further experience next week.
Thanks, as always, for going on the journey with me.
Keep going-
Brian Clark
Further
further:
resources
Good Eats
This is a fantastic guide to healthy eating from Matt Frazier of No Meat Athlete, and you don't have to go vegan to make use of it. If you're interested in exploring plant-based eating, though, Matt's forthcoming cookbook is already winning accolades. You can pre-order it here.
The Only Healthy Eating Guide You'll Ever Need
Morning Jolt
I always say that you can make me give up wine, or coffee, but not both. Looks more and more like coffee is the one to keep in that contest.
Hey, Coffee Lovers: Here's Some Great News About Caffeine
Well Rested
Why spend all that money on a regular holiday, when you could travel to the exotic location of your dreams, soak up some rays, and sample the local cuisine — but with an order of high-vibe personal development on the side?
Why Wellness Retreats are the New Vacation
Travel Credit
Expert travelers know that in addition to a passport and a good pair of walking shoes, you just can't travel abroad without a reliable credit card. And when it comes to international travel, having the right card in your wallet can do so much more than earn points on your next vacation.
This is the Best Credit Card for International Travel
Drive Time
The key to enduringly developing drive is to want to be productive for its own sake. How to make that happen depends on which of three inhibitors are operating.
Creative Selection
Harnessing the latest findings in evolution, biology, and archaeology shows that the great drivers of human progress have been creativity and cooperation, and that many of the things we believe about ourselves, from religion to race, are wrong.
How Creativity Drives Human Evolution
Keep Deleting
The four Gmail tricks Ramit Sethi uses to manage thousands of emails per hour. He used to spend hours managing emails trying to get to inbox zero. Then he made this system.
Gmail Tricks: 4 Inbox Hacks to Manage Thousands of Emails In Under an Hour
Learning Freedom
Learning is necessary for our success and personal growth. But we can't maximize the time we spend learning because our feelings about what we 'should' be doing get in the way.
Let Go of the Learning Baggage
Keep Going
A very Further article here from Mark Manson, who looks at the drive toward self-actualization within the context of constantly leveling up. The gamers are hoping to take this one literally.
The Formula for Winning at Life is Actually Incredibly Simple
What?
Why questions draw us to our limitations; what questions help us see our potential. Why questions stir up negative emotions; what questions keep us curious. Why questions trap us in our past; what questions help us create a better future.
To Make Better Decisions, Ask Yourself 'What,' Not 'Why'
further:
sharing
Please forward this issue of Further to a friend who could benefit from it. Or use these easy social options: