Further's mission is simple:
To help people live longer, become who they want to be, and prosper.
Those of us currently at midlife are very different from previous generations. Even in our 40s and 50s, we still feel young and think young, and there's a good chance we'll be around a lot longer.
That means we'll be forced to adapt to a radically changing world (what's new). And we'll face unique opportunities and challenges in these three key areas:
Health: Thanks to the billions being poured into longevity research and almost weekly news of promising advances, it's likely we'll be the first generation to fully benefit from treatments that defeat the diseases of aging. We just have to stay healthy and live long enough to live much longer by minimizing the usual downside of aging. It's all about getting better at getting older.
Wealth: The traditional concept of retirement is already falling apart, and it's not like we're flush with retirement funds thanks to the debacle of 2008 and the pandemic. Meanwhile, robotics, automation, and AI may not destroy our careers, but they will radically change our roles. It's time to think in terms of our own personal enterprises instead of jobs, and seek out work that gives us a sense of purpose.
Self: One of the best things about getting a bit older is becoming wiser. The processor may be a little slower, but our software is getting damn good. The key to surviving and thriving in an accelerating world is to learn constantly, make better decisions, and perform at our best. In the process, we have the opportunity to become the versions of ourselves that we aspire to.
These big opportunities and challenges are why Further exists. And since we've been at this for years now, Trudi and I decided to distill the most important tips and research from those three vital areas into a helpful three-part course.
We call it Generation X-tended: Living Your Best Life at Midlife. It provides a strong foundation for enhancing your self, health, and wealth while setting the stage for the new developments that we feature weekly in the Further newsletter.
The free Generation X-tended course is for subscribers only — join us here.
Keep going-
Think and Grow Young
We've mentioned several times over the years that having a positive outlook on aging leads to a longer, healthier life … while a negative mindset means you're in for a rough road. A wealth of research that now spans five decades proves it's true, even amounting to differences that are reflected in the biological ageing of your cells and overall life span.
Lose to Win
Restricting yourself and giving in to toxic diet culture has never been the solution for sustainable long-term weight loss — and science agrees. So what does work for weight loss? Apparently, these counterintuitive things.
9 Weight Loss Tips That Shouldn't Work, But Do
That '70s Show?
People who remember the 1970s know what real inflation looks like. Not only is that kind of inflation unlikely, it's not even the most important thing you should be paying attention to in 2022.
Inflation Won't Be Driving Markets in 2022. Here's What Will
Hip Hop HSA (Hey, Ho)
Health savings accounts are the best deal out there for anyone saving not just for health expenses, but for retirement too. Here's how to make their tax advantages work for you now and in the future. And for those who groaned at the subhead, here's the original Naughty By Nature to ease the pain.
The Ultimate Retirement Savings Account? Surprise, It's an HSA!
Minimal Adjustments
"Once we got rolling, it became intoxicating. After we finished a room, I would gaze at the pile of junk and shake my head. Why hadn't we done this years before?"
My Family Had Way Too Much Stuff. Here's How Becoming Minimalists Changed Our Lives
The Counterintuitive Path to Real Relaxation
By Trudi Roth
I often think about us Gen Xers as the "scared straight" generation, imbued from childhood with terrifying analogies about the perils of not taking care of ourselves.
So, in that tough-love tradition, here's a new fact about stress from a recent study: psychological stress is as serious of a heart attack risk factor as more routinely measured cardiovascular threats, like smoking, high blood pressure, or elevated cholesterol.
Anecdotally, I can share this: last year two friends my age had heart incidents — one life-threatening. That person, for the record, is a marathon runner, sober, and in otherwise excellent health.
Not to stress you out. In fact, the opposite: it's time to get better at relaxation.
Build Your Relaxation Muscle
Back in the day, relaxing felt like our right (preach, Frankie!). But as adults handling more stress at midlife than ever before —  from the pandemic to sandwich generation caregiving — it can feel impossible to chill out.
The good news is relaxation is a skill you can build, according to pioneering stress specialist Dr. Edmund Jacobson. His early 20th-century work on the connection between physical tension and mental well-being led to the development of "progressive muscle relaxation," a simple two-step stress-release process.
First, learn to recognize what a particular muscle feels like when it is flexed. Then, focusing on that muscle in the flexed state, do the opposite of flexing: Relax.
Sounds simple, but the effect on your physiology is profound. While your body comes wired with a stress response (fight/flight/freeze/please) to keep you safe, it also has an opposite and equally important "relaxation response."
Once triggered, it slows your breathing and decreases your blood pressure and heart rate, helping alleviate conditions from anxiety and insomnia to chronic pain, hypertension, and irritable bowel syndrome (IBS).
Muscle Through It
The technique is simple and quick: all it takes is 10-15 minutes daily. Here's how it works:
Find a quiet, comfortable spot to lay or sit.
Close your eyes and take a few deep breaths.
Start by clenching your hands into a fist on an inhale for five seconds.
Release the tension and your fists for another five seconds on the exhale.
Repeat this process of tensing/relaxing other muscle groups (i.e., flex your biceps and triceps, shrug your shoulders, wrinkle your forehead, tightly close your eyes, clench your jaw, smile wide, arch your lower back, point your toes for the lower leg).
Notice how your body and mind feel throughout.
Much like meditation, progressive muscle relaxation gives your mind and body a rest. But unlike the eyes-closed practice, you can relax on the go — the perfect practice for X-tremely busy people.
Relaxing Is a Skill. Here's How to Do It. (New York Times)
further: flashback
Morphine – Cure for Pain
Cure for Pain, 1993
With just a two-string bass, drums, sax, and Mark Sandman's crooning baritone, Morphine was the coolest 90s band you may have never heard of — and will likely enjoy even more now. Start with the 1993 classic
Cure for Pain
, and then groove to
Top Floor, Bottom Buzzer
from their 2000 finale. Then tell me if you
don't
download their entire catalogue. (YouTube)
further: sharing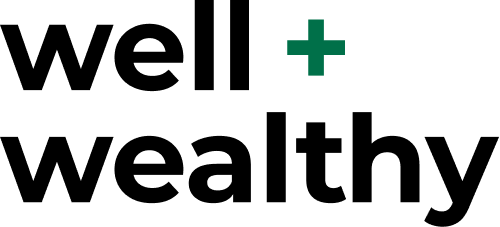 Further subscribers earn $MOVE coin by sharing Further with friends to gain access to our exclusive membership community Well + Wealthy (coming early 2022). Get your own free weekly dose of health, wealth, travel, and happiness advice here, and get all the details on our referral program.
Thank you for sharing Further!