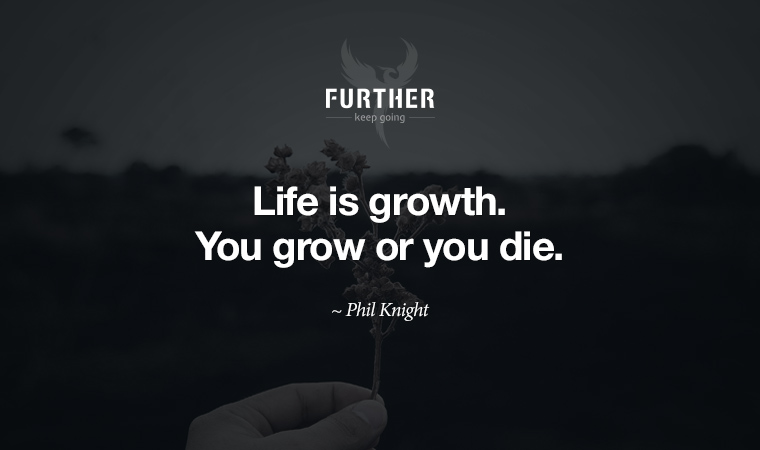 Welcome to this week's Further! Here's what's in store:
The power of fasting
The key to defeating aging
How to learn at any age
Making time for what you love
The non-secret to happiness
And of course much more. Enjoy!
Keep going-
Brian Clark
Further
further:
top ten
Life in the Fast Lane
For decades, numerous studies have shown that strict, low-calorie-intake diets could be the key to having a longer, healthier life. A new study examining the effects of fasting in mice may hold one answer why, finding just 24 hours of calorie restriction flicks a metabolic switch that can boost the regeneration of stem cells in the gut.
Fasting For Just 24 Hours Boosts The Regeneration of Stem Cells, Study Finds
Sleeper Cells
Many anti-aging strategies focus on senescent cells, which accumulate in tissues and organs as people age. Not quite dead, senescent cells stop dividing but are still metabolically active, spewing out all sorts of proteins and other molecules that can cause inflammation and other problems.
Is the Secret to Significantly Longer Life Hidden in Our Cells?
Pure Energy
In a cynical world, an open mind is needed to understand what Per Van Spall does. Described as spiritual guide, he uses the ancient Chinese tradition of Qi Gong – pronounced chee-gong – to harness the body's natural energy to achieve peace and calm.
Does Chinese Spiritual Healing Qi Kong Really Work On a Mental and Physical Level?
Oh, Behave!
Having great abs at the beach isn't the most important reason to exercise. Too little exercise is responsible for 9% of premature deaths worldwide, and we know that physical activity improves mental health as well as reducing the risk of diabetes, heart disease, and cancer.
Using Behavioral Science to Build an Exercise Habit
Loud ≠ Expert
Research indicates that even when everyone within a group recognizes who the subject matter expert is, they defer to that member just 62 percent of the time; when they don't, they listen to the most extroverted person.
Why Our Brains Fall for False Expertise, and How to Stop It
Deferred Financials
Far too many of us aren't doing very well at completing essential money tasks that should be on everyone's to-do list. In fact, 7 in 10 Americans postpone making major financial decisions, according to research by Principal Financial Group and behavioral economist Dan Goldstein.
10 Financial Decisions Americans Keep Putting Off
The Rote Way
Memorization and repetition are out of vogue in modern education. While conceptual understanding matters, it needs to be backed up by the old-school basics.
How I Rewired My Brain to Become Fluent in Math
Make the Time
Our days are often filled with things we have to do, and things we do to comfort ourselves from the stress and tiredness from doing what we have to do … so we end up putting off what we really want to do.
Creating the Time to Do What You Love Every Day
Anger Management
Anger, as we all know, is something we suffer like a fever. It consumes us, takes over our body, and changes the very temperature at which we operate.
Here's How You Stop Anger From Making You Do Something Stupid
Happy Secrets
So many claim to know the secret of happiness. But what if there's no such thing?
The True Secret of Happiness? Accepting That There Isn't One
further:
sharing
Please use the social media buttons below to share this issue of Further. Thank you!
Please forward this issue of Further to a friend who could benefit from it. Or click here to use the social sharing buttons for this issue.
Thank you!